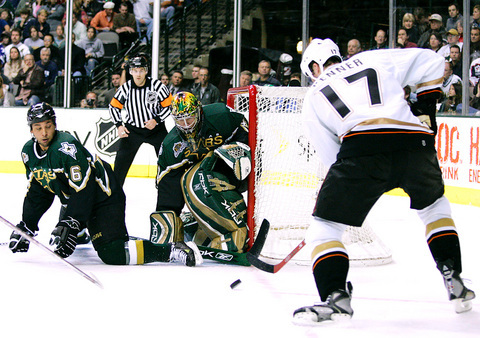 Dustin Penner became a member of the Edmonton Oilers
today
as the Anaheim Ducks declined to match Kevin Lowe's 5 year $21.25 million offer for the up and coming power forward. The Ducks now receive the Oilers 1st, 2nd, and 3rd round picks in next years draft, which is projected to be a deep one. It's a steep price to play for a player that only has one full season under his belt and averaged only 13:59/game of ice time.
After playing the role of a support player with the Ducks, there's no doubt that Penner will be counted on to immediately to step in and be one of the Oilers big guns on a team desperate for help up front.
Update:
Penner was quoted on
Espn.com
, saying "The pressure that I receive from the media and fans won't be near the pressure of what I put on myself," he said in a conference call. "I know myself I didn't peak this last year as a player in Anaheim. I don't know what my potential is, but I think in the next five years I'll find out."
Sounds like he believes he's up to the task. He better be or he and Kevin Lowe will be eaten alive by the media and the Oilers' fans.